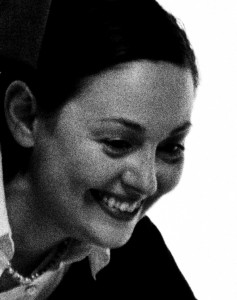 Danish fashion designer Dorrit Shoshan is born in Copenhagen 1967. Graduated as MA in Fashion design at Danmarks Designskole ( Now The Royal Danish Academy of Fine Arts, The School of Design) in Copenhagen, Denmark.
Established her brand SHOSHAN in 2005, and later followed SHOSHAN Femme. The new brand name DORRITSHOSHAN now unites these former brands. All collections from 2006 onwards are available as download catalogues here.
As a designer Dorrit Shoshan has moved from a radical and confronting style to a more elegant, classical style which can be seen in her current brand DORRITSHOSHAN, SHOSHAN's former collections and in the SHOSHAN Femme slow fashion styles.
Received Illum's Designpris (Illum's Design Award) in 2005 and was nominated for the Danish fashion award Den Gyldne Pelsnål (The Golden Fur Pin) the same year. In 2007 she was also nominated for fashion magazine IN's grand design award Ginen (The Mannequin Award). Received The Baltic Fashion Guest Award in 2008. Participated as the only Danish high fashion brand in the EU sponsored promotion campaign at Wear Europe in Tokyo March 2009.
Dorrit Shoshan's design and stylist work has been featured in both Danish and international commercials and television features as well the productions of several bands, musicians and dancers throughout the years. Recently she has designed the stage clothing for the internationally renowned band Efterklang's "Parades" live tour, the avant-garde opera project by Martin Hall "If Power Asks Why" and the "Youroland" stage show.