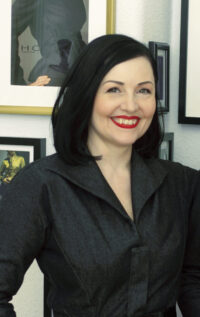 DORRITSHOSHAN (former SHOSHAN and SHOSHAN Femme) is award winning Danish high fashion by designer Dorrit Shoshan. The clothes blend Scandinavian simplicity with contrasting influences and inspirations.
The meeting between the feminine and the masculine, the past and the future, the subtle yet striking, the meeting of contrasts. Soft drapery in combinations with tailored, fitted complexity. Elements of glamour, vintage, culture and art fused into contemporary classic designs with an avantgarde edge.
Every single garment has undergone a unique designing process tailored to accentuate well-being and inner strength. It's in the sophisticated cuts, the choice of materials, and in the well fitted styles.
The brand was launched in 2005 with a trademark tailored look, inspired by a visionary fusion of East meets West. Known for using exquisite materials, and creating beautifully crafted clothes.
"Part of the Danish design elite that guarantees world-class clothing" (IN Fashion Magazine).